Lake of the Hills Estates
---
Here's the route north across the Edmonds Ferry:
(Note: you can download any of these maps to your computer and print them. They are standard .jpg images)
---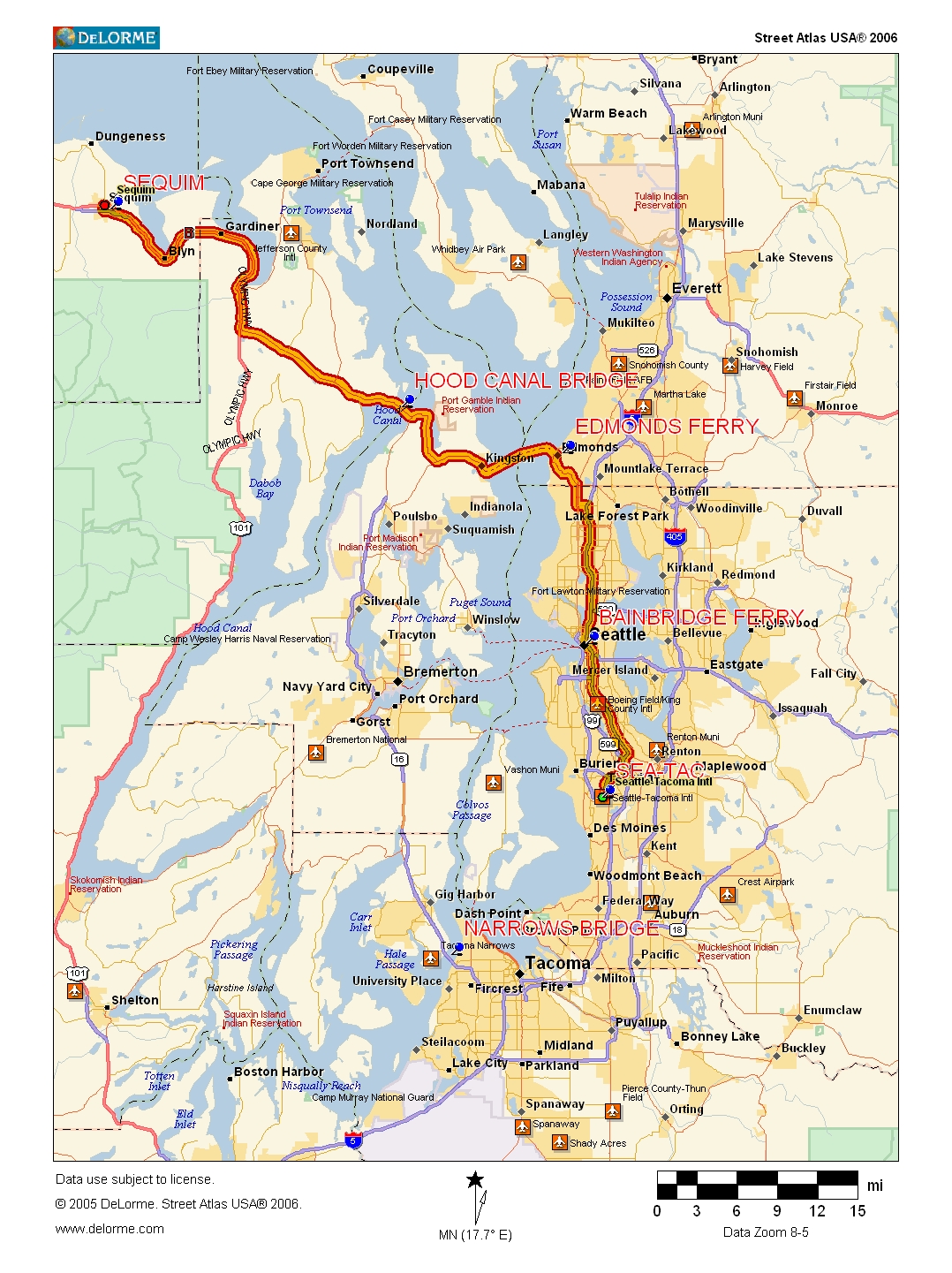 Sea-tac to I-5 North:
Leave airport at Baggage Claim, stay on freeway to I-5 North to Seattle: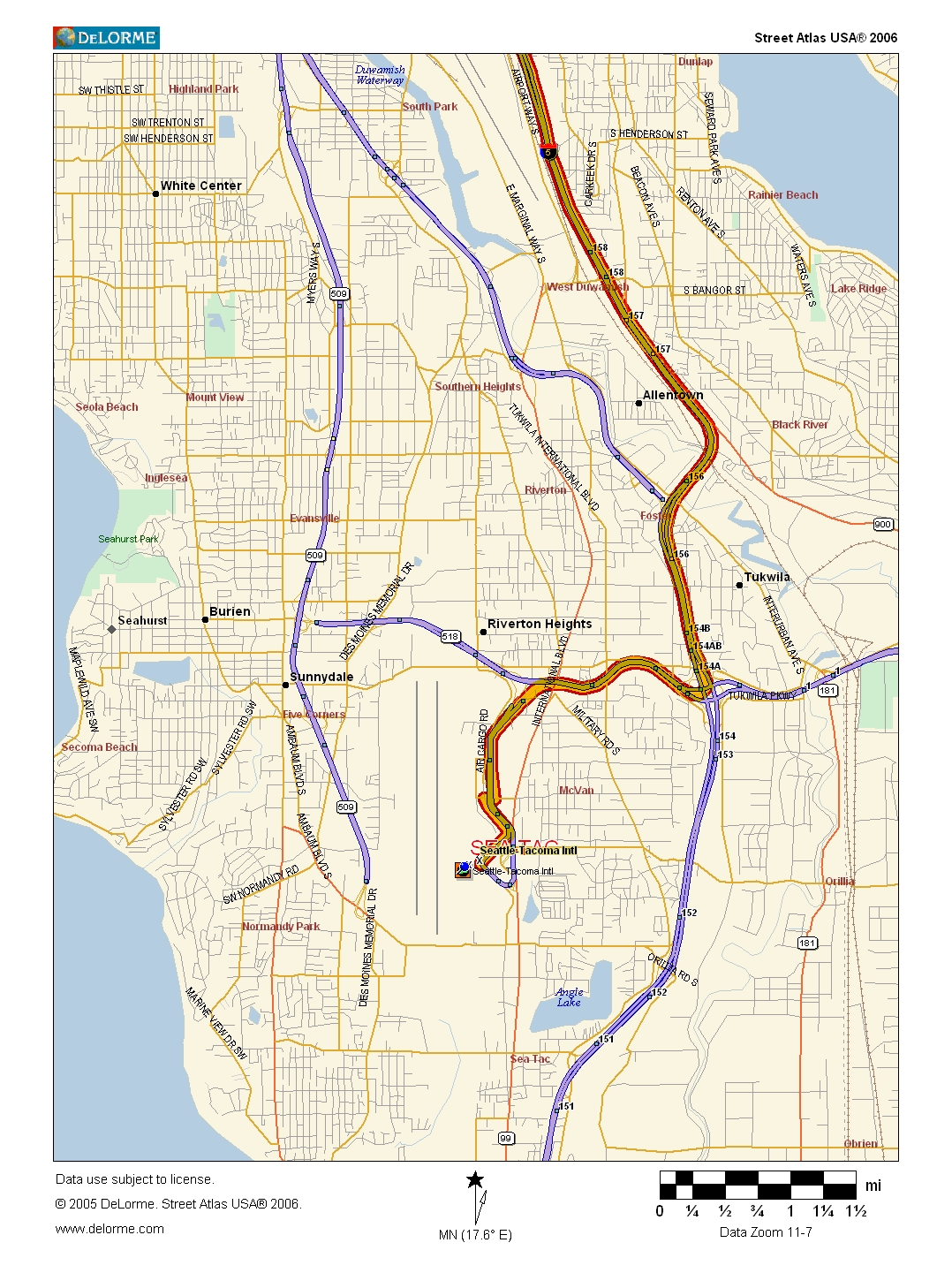 Follow I-5 North through downtown Seattle. A few miles past Highway 520 (crossing Lake Washington) watch for signs to the Edmonds/Kingston Ferry. Take this exit and follow signs to Edmonds and the ferry terminal: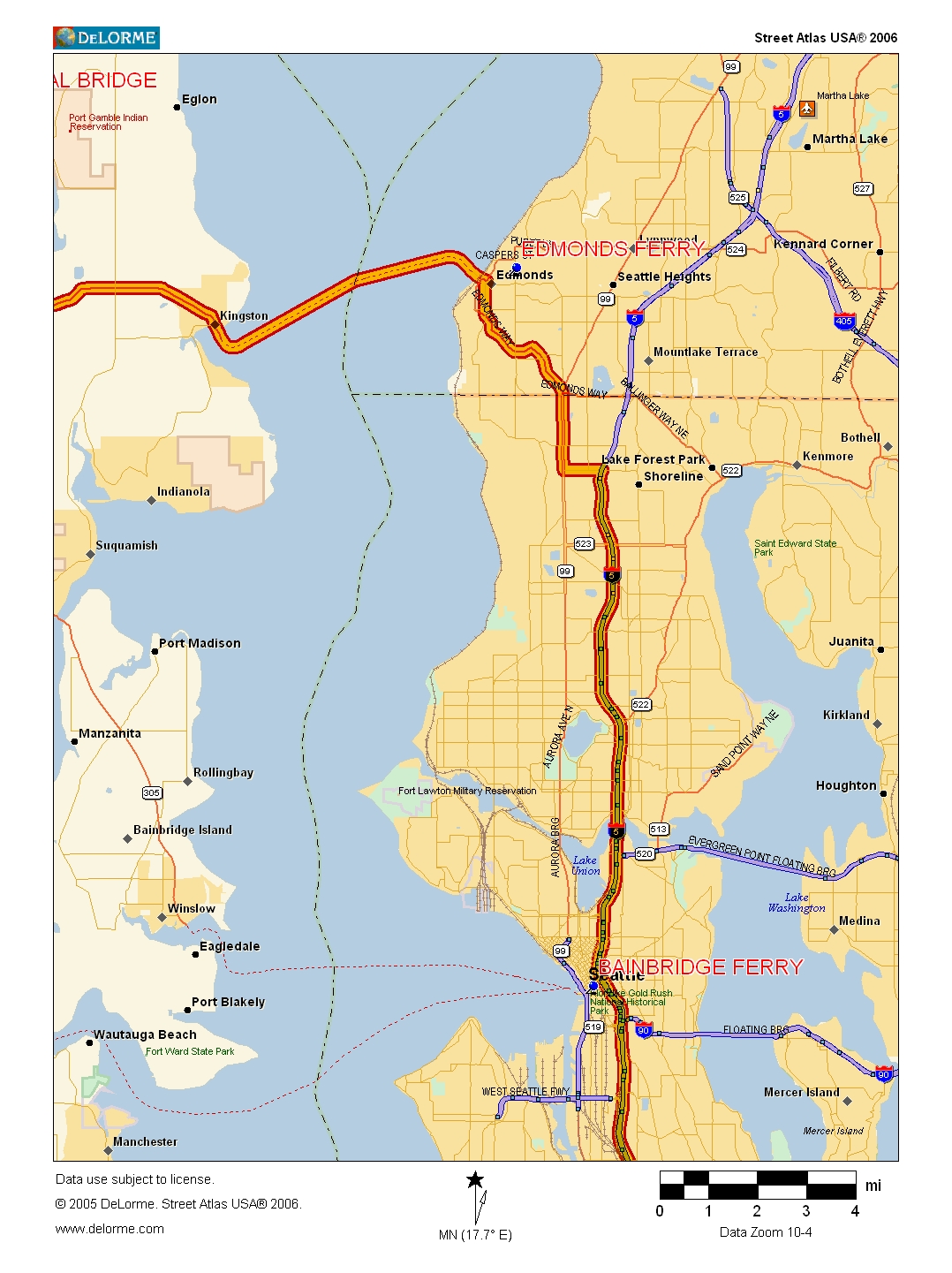 Arriving at Kingston, follow traffic out of town on Highway 104. Watch carefully for the sign to the Hood Canal Bridge on Highway 104 - if you miss this, you will be on Highway 307 (the wrong way to Sequim). Follow Highway 104 through Port Gamble and the Hood Canal Bridge: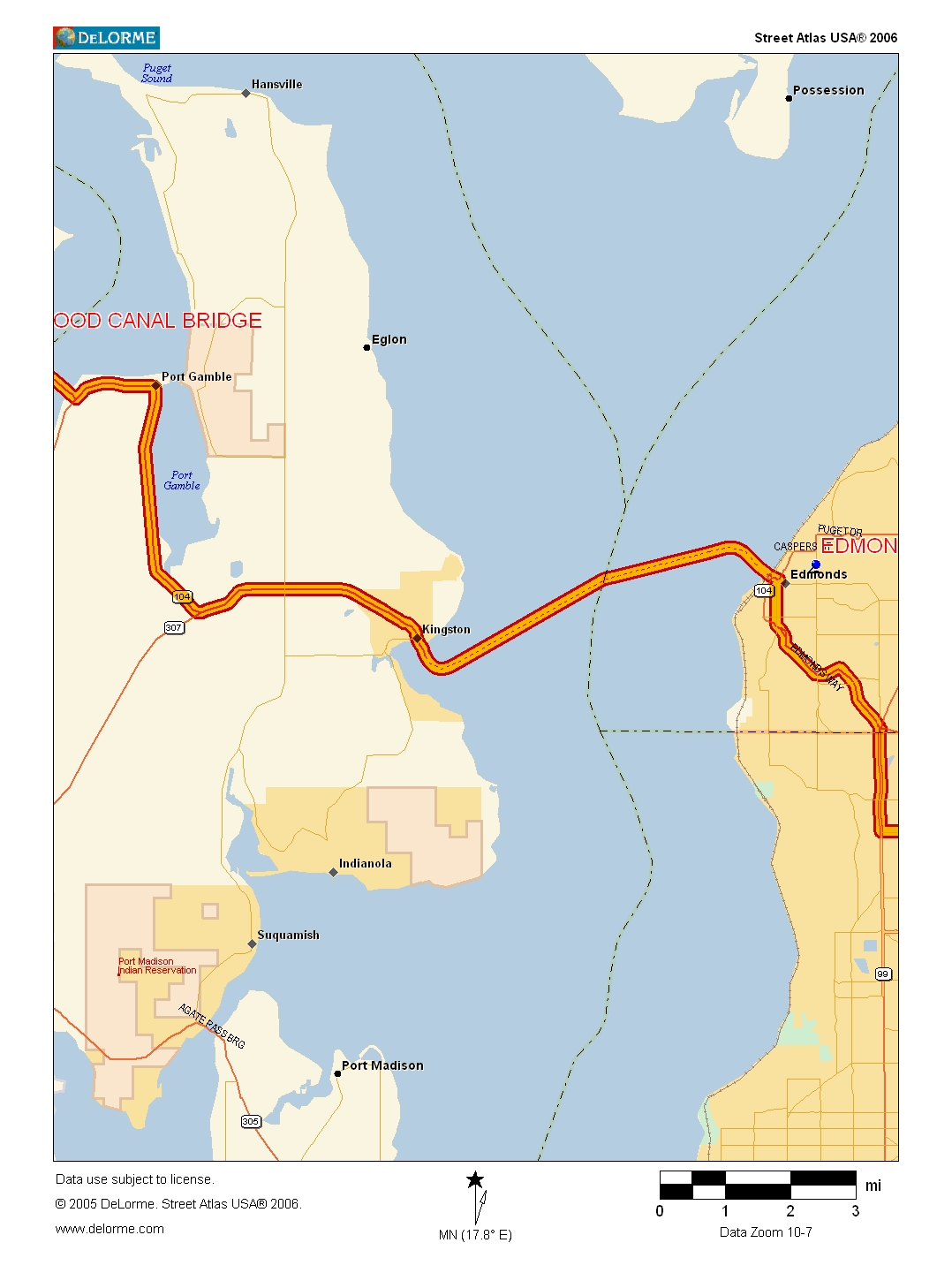 Turn right across the Bridge on Highway 104. This will take you to Highway 101 and Sequim. It's 33 miles from the Bridge to Sequim.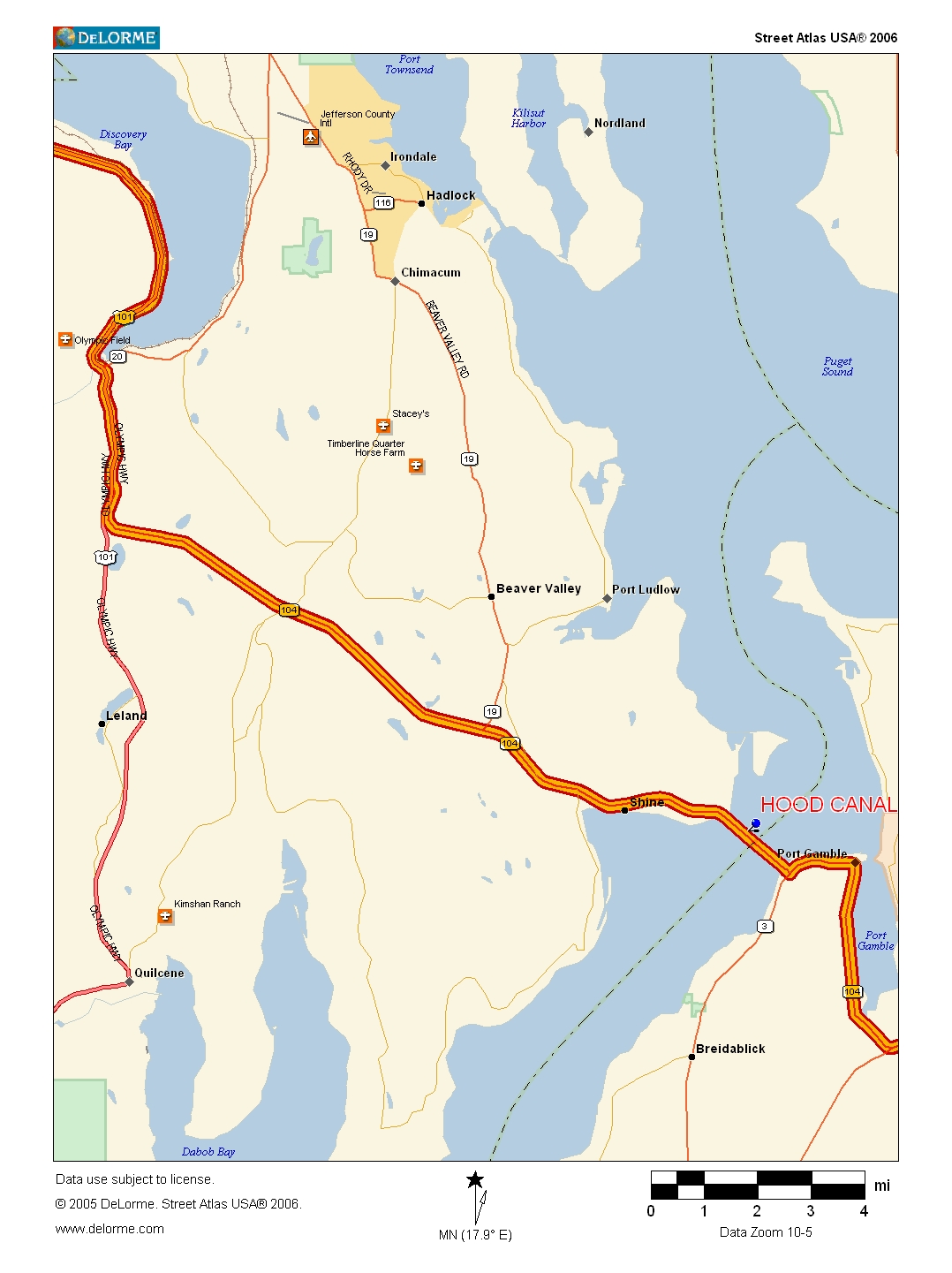 Click here for detail maps to get to Lake of the Hills Estates.
---