Lake of the Hills Estates
---
Here's the route north across the Bainbridge Island Ferry:
(Note: you can download any of these maps to your computer and print them. They are standard .jpg images)
---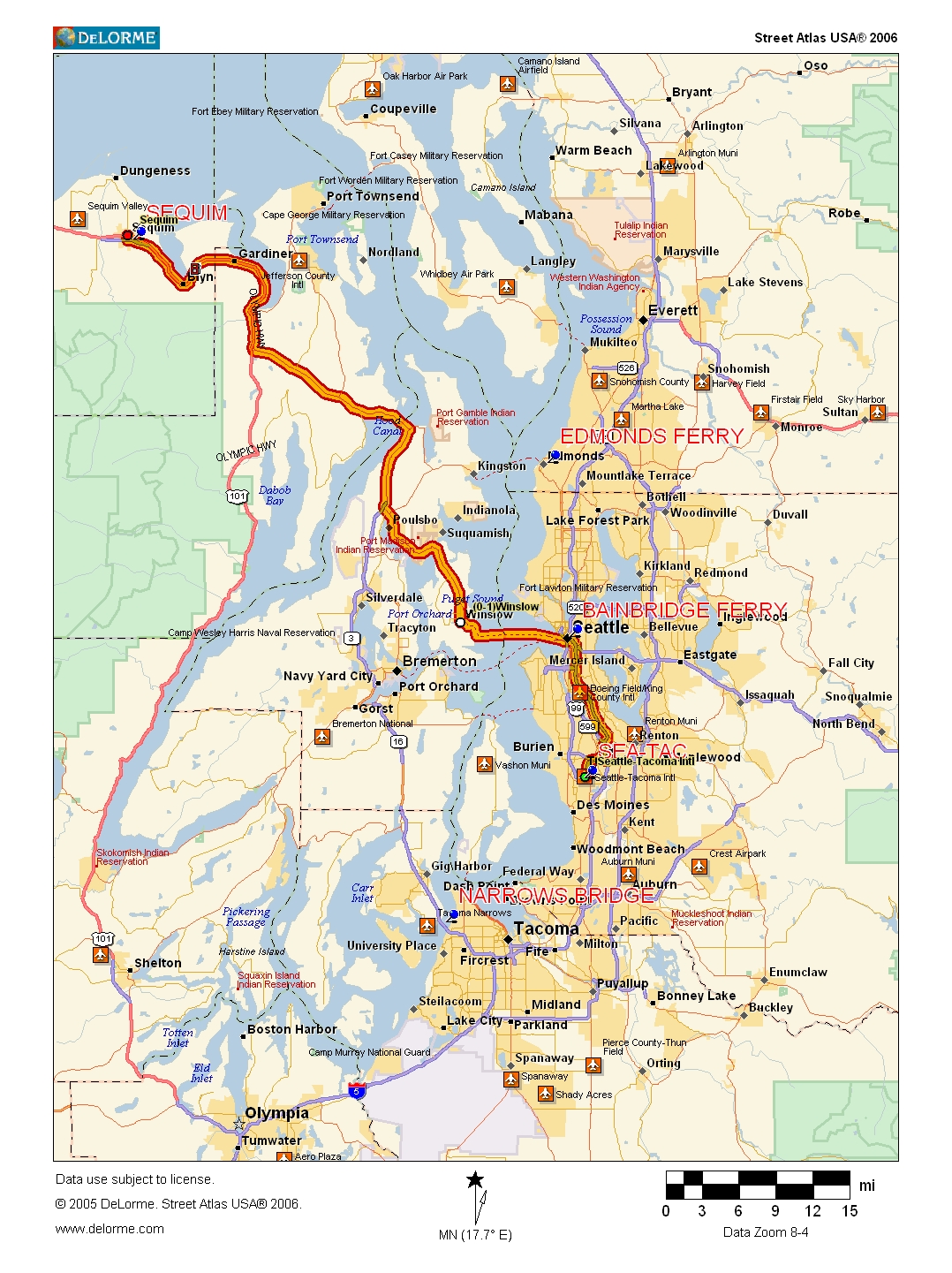 Sea-tac to I-5 North:
Leave airport at Baggage Claim, stay on freeway to I-5 North to Seattle: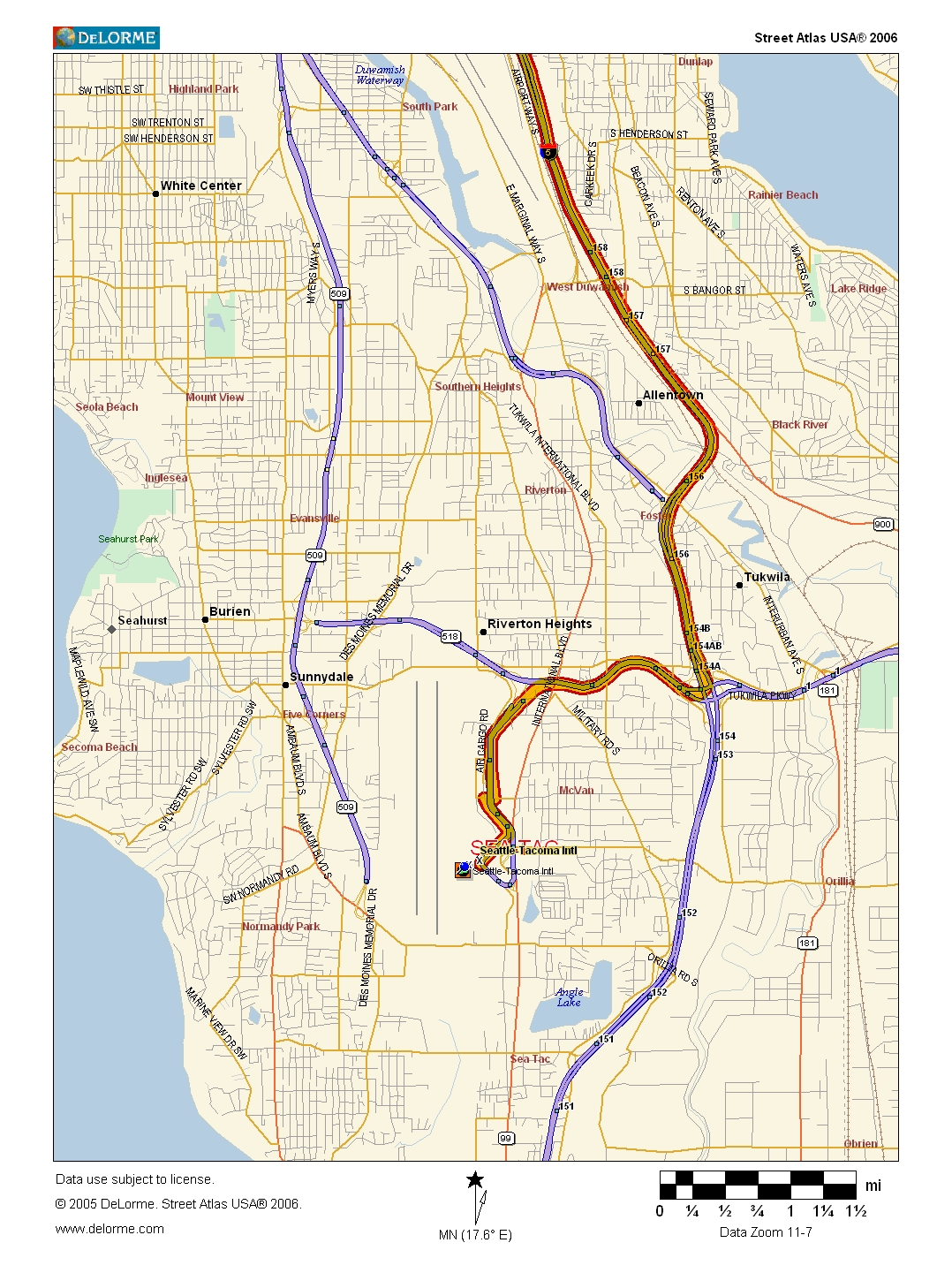 Follow I-5 North into Seattle and exit at James St. Follow James St. to the ferry terminal following signs. There are numerous routes to the Bainbridge Ferry terminal through downtown. Any of them are OK if you follow the signs. Be sure you get on the Bainbridge Island ferry since others are nearby: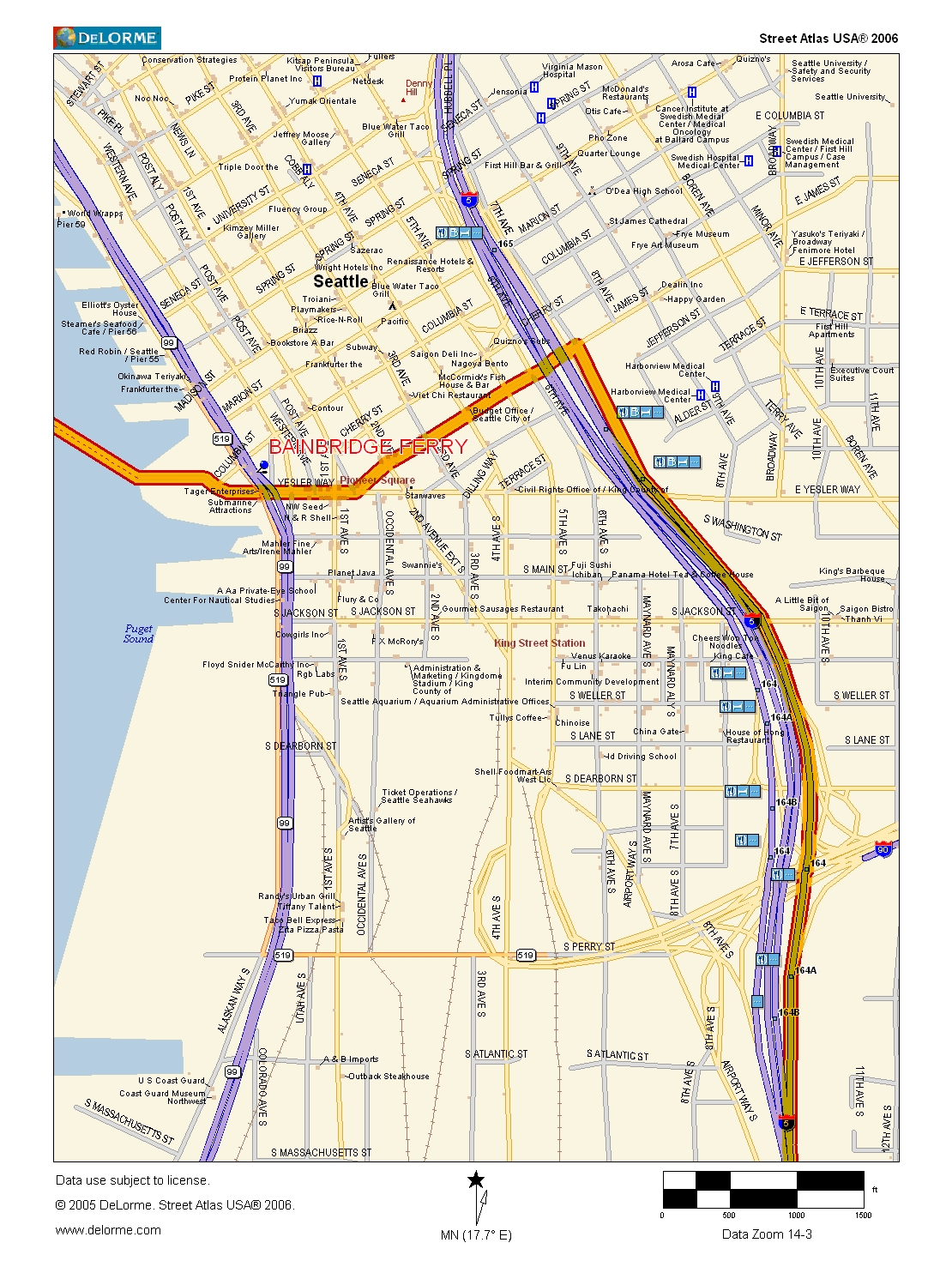 Arriving at Winslow, follow traffic out of town on Highway 305. This will take you through Poulsbo to Highway 3. It's a short drive on Highway 3 to the Hood Canal Bridge.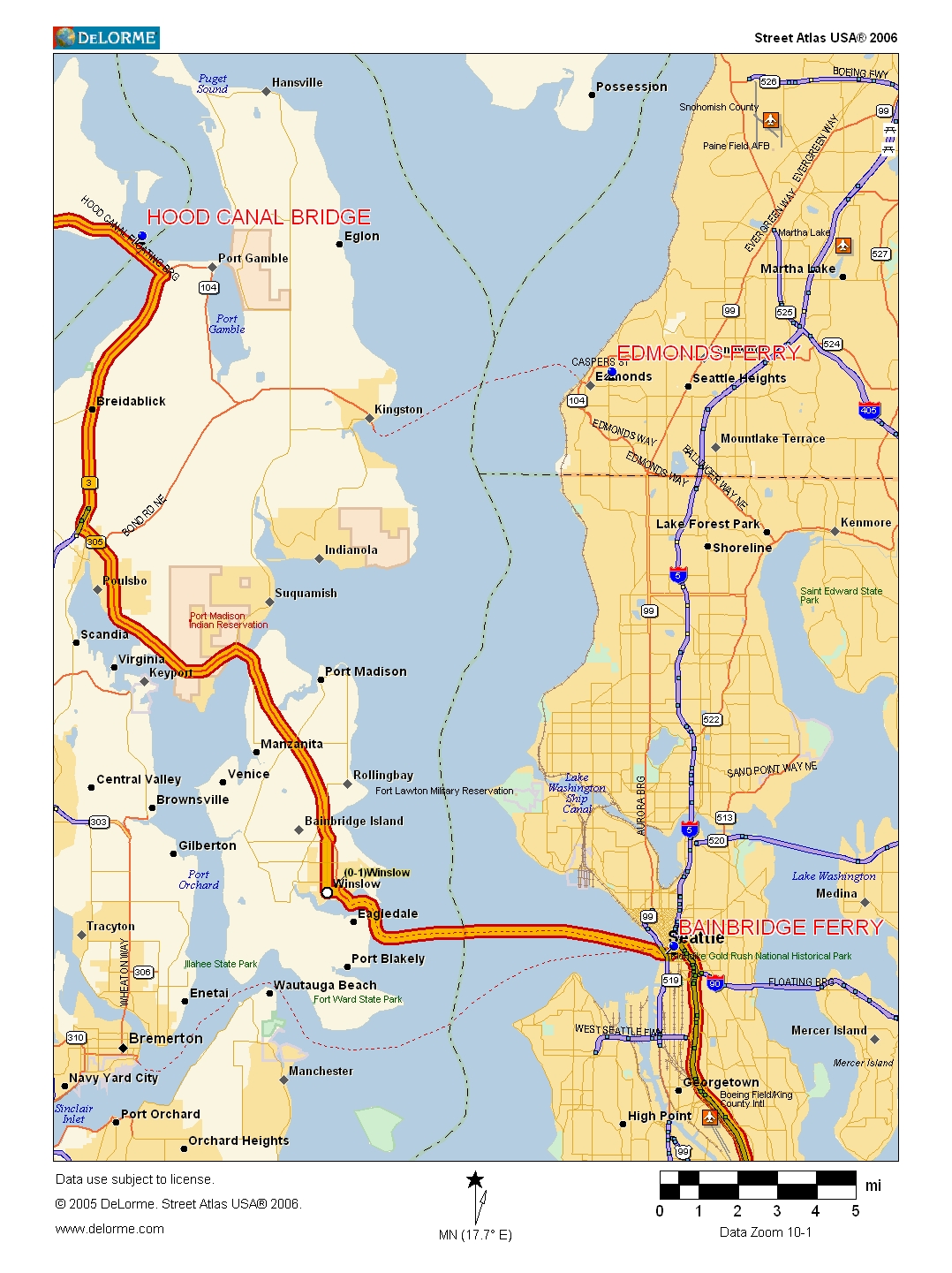 Highway 3 will take you to the Hood Canal Bridge. Turn left across the Bridge on Highway 104. This will take you to Highway 101 and Sequim. It's 33 miles from the Bridge to Sequim.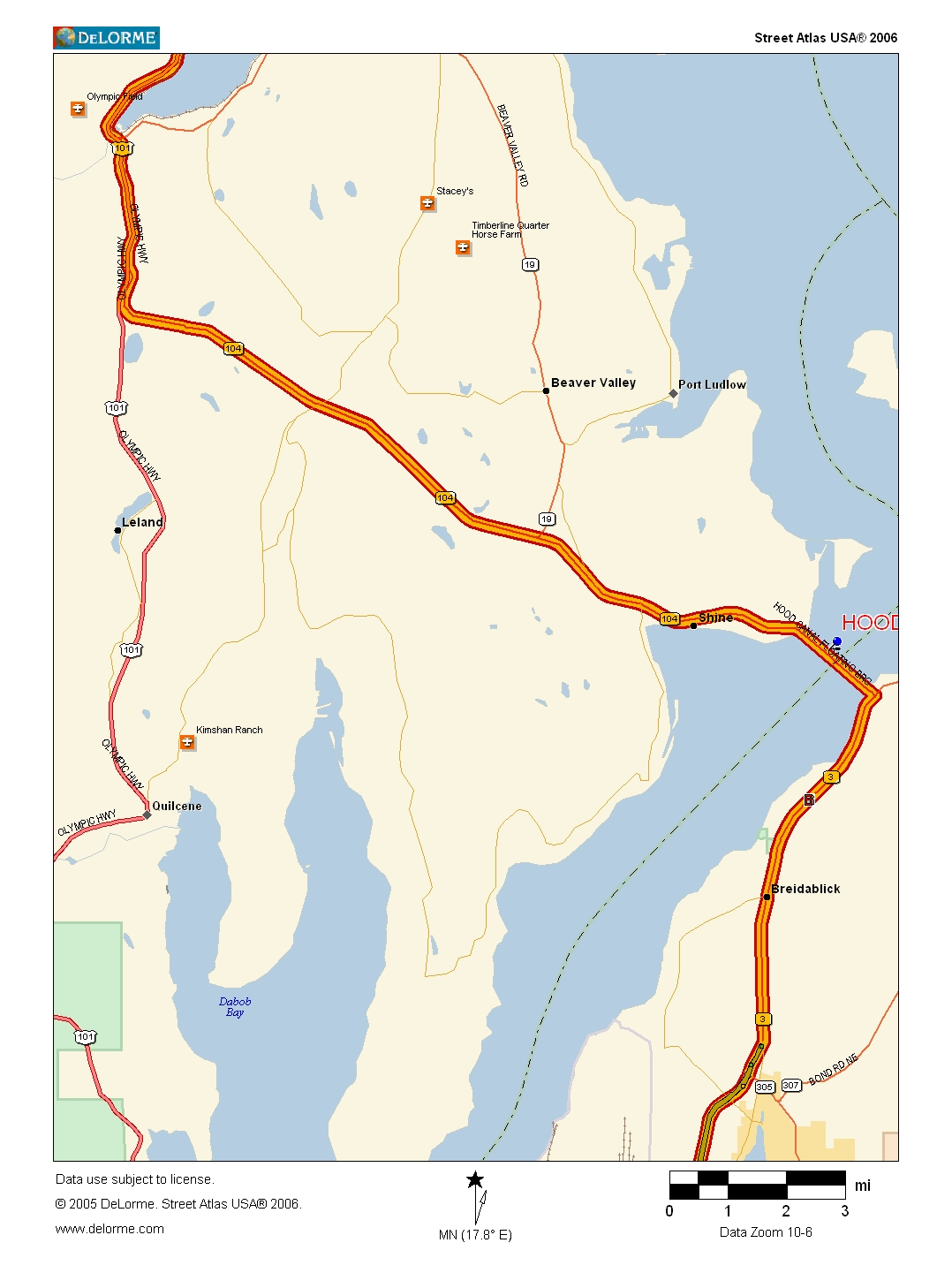 Click here for detail maps to get to Lake of the Hills Estates.
---